Back to Project
Forest Litigation Collaborative
Brussels
Netherlands
Masachussets
Estonia
England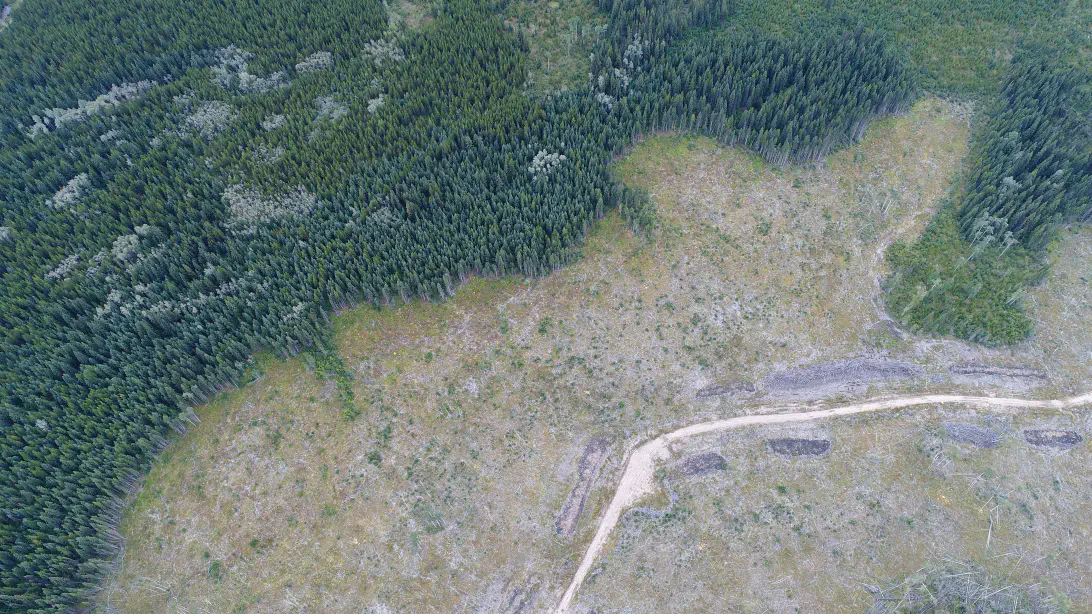 Restoring and Protecting Forest Ecosystems Through Strategic Litigation
The Forest Litigation Collaborative (FLC) is a joint project of the Lifescape Project and the Partnership for Policy Integrity (PFPI).
Restoring and protecting forests is key to our climate future and indeed the web of life on earth. The FLC works internationally to pursue strategic litigation and quasi-legal approaches that promote the protection and restoration of forest ecosystems and their associated carbon sinks.
Much of our current work focuses on countering the increasing use of forest biomass for renewable energy, a trend which is destroying some of the most biodiverse and carbon-rich forests in the world while increasing net carbon emissions.
Collaborating with other NGOs and local lawyers on a case by case basis, we use science and strategic legal action to challenge corporate and government policies that promote burning forest wood for fuel. For example, this can involve litigation arguing that new legislation or policy is contrary to climate- and biodiversity-related legal obligations, seeking to stop corporate greenwashing of bioenergy, or challenging logging permits.
Below you can read more about our current work.
---
EU Commission formally requested to review the Taxonomy Climate Delegated Act
In September 2022 we supported a group of NGOs from across the EU to file an annulment action against the European Commission which seeks to block forest bioenergy and forestry projects being labelled as a green or sustainable economic activity under the Sustainable Finance Taxonomy. The NGOs argue that the Taxonomy's standards will encourage projects that contribute to climate warming and forest degradation.
The Taxonomy, which has been widely criticised for including nuclear and natural gas as sustainable investments, also includes projects that accelerate logging and burning forest wood despite their substantial impact on ecosystems and the climate. The case argues that the qualifying criteria for forestry and bioenergy projects violate basic legal obligations under primary EU law as well as key obligations under the Taxonomy Regulation because they are not based in scientific evidence, they fail to mitigate climate change, and they cause significant harm to the environment.
This follows our support in February 2022 of a Request for Review by the NGOs, which requested the EU Commission reconsider and revise its criteria for forest biomass and forestry projects. The Commission declined the opportunity to review, prompting our filing of the legal case.
Our NGO partners are Save Estonia's Forests (Estonia), ROBIN WOOD (Germany), Clean Air Committee (Netherlands), Workshop for All Beings (Poland), ZERO (Portugal), 2Celsius (Romania), and Protect the Forest (Sweden) and together we are using the law to ensure that the European Commission stops greenwashing climate pollution, putting forest at risk, and ignoring science. A further group of nearly 50 international NGOs have written to the European Commission confirming their support for our challenge.
Read more about the challenge in our blog post about the original Request for Internal Review and our press release on the legal filing.
---
Challenge to Estonian Draft Forestry Development Plan 2030
The Forest Litigaiton Collaborative has provided legal and scientific support to a group of Estonian NGOs in their criticism of the latest draft of the country's Forestry Development Plan. The draft Plan, which sets out key principles for the management of Estonia's forests between now and 2030, permits cutting at a rate which would devastate forest ecosystems in Estonia and would significantly reduce the land sector carbon sink at a time when EU policy requires this to increase as part of the race to net zero.
In their letter to the Estonian Minister of the Environment, the NGOs argue that the draft Plan contravenes Estonia's Constitution which requires natural resources to be managed in a sustainable manner for the benefit of all people. If the Minister pushes forward and finalises the draft Plan in its current state, we will support the NGOs in bringing the case to the Estonian courts. You can read a copy of the letter here and a copy of the NGOs' press release here.
---
In October 2021 the FLC joined forces with RSPB, Biofuelwatch, Conservation North and Save Estonia's Forests to file this complaint under the OECD Guidelines for Multinational Enterprises.
Drax owns an enormous biomass power station in the UK and goes to considerable efforts to make the public, UK government and investors think that its energy is carbon neutral and isn't causing forest destruction around the world. The complaint explains why these statements are untrue and misleading, given that burning woody biomass produces more carbon emissions per unit of final energy than burning coal. Rather than being the answer to decarbonising the energy sector, Drax is the UK's single largest source of carbon emissions. To add insult to injury, wood pellets burned by Drax are made from whole trees and are sourced from clear-cut logging in natural forests around the world. This is causing devastating habitat loss. Despite this reality, Drax receives billions of pounds in public subsidies, pocketing £2.1 million of taxpayers' money every day.
This complaint aims to stop Drax's greenwashing and make it comply with the OECD Guidelines which aim to promote responsible business conduct. We are asking Drax to withdraw its misleading statements and issue a full public explanation of the true carbon and forest impacts of its energy.
Download a copy of the complaint's Executive Summary here and a copy of the full complaint here.
---
Estonian Forest Permits in Märjamaa
This case challenges the Environmental Board's sign-off on a permit granted to Finland's Stora Enso for clearcutting the Lauluväljaku community forest in Märjamaa, a small village in rural Estonia. Tiina Georg, an Estonian law student representing the NGO Eesti Metsa Abiks (EMA), brought the case, along with several residents of Märjamaa. If they are successful, the case would establish important legal precedents that limit exploitation of forests in Estonia by foreign companies like Stora Enso and strengthen individuals' legal right to a clean and healthy environment.
Click here to a read a blog post giving more detail on this case.
---
South Korean Subsidy Challenges
Supported by south Korean NGO Solutions for Our Climate, solar developers in South Korea filed two lawsuits against their national government in 2020, citing unconstitutional renewable energy subsidies to wood burning that worsen air pollution, accelerate climate change, and stunt the growth of the Korean solar energy sector. These cases represent the first national-level lawsuits in South Korea challenging the status of wood-burning as renewable energy.
These two cases have contributed to an important debate in South Korea about the problems caused by wood biomass energy, increasing pressure on policy makers to stop financially supporting the industry.
---
For more information about the Forest Litigation Collaborative, drop Elsie Blackshaw-Crosby (our Managing Lawyer) here.
We would like to thank all of those who have contributed their time pro bono to these cases, including Edward Millett, Nicholas Pointon, Ben Mitchell, Peter Lockley, Clifford Chance, Mishcon de Reya, Tiina Georg and many others. Photo credit: Kai Nagata