Drax has a case to answer as our greenwashing complaint passes first hurdle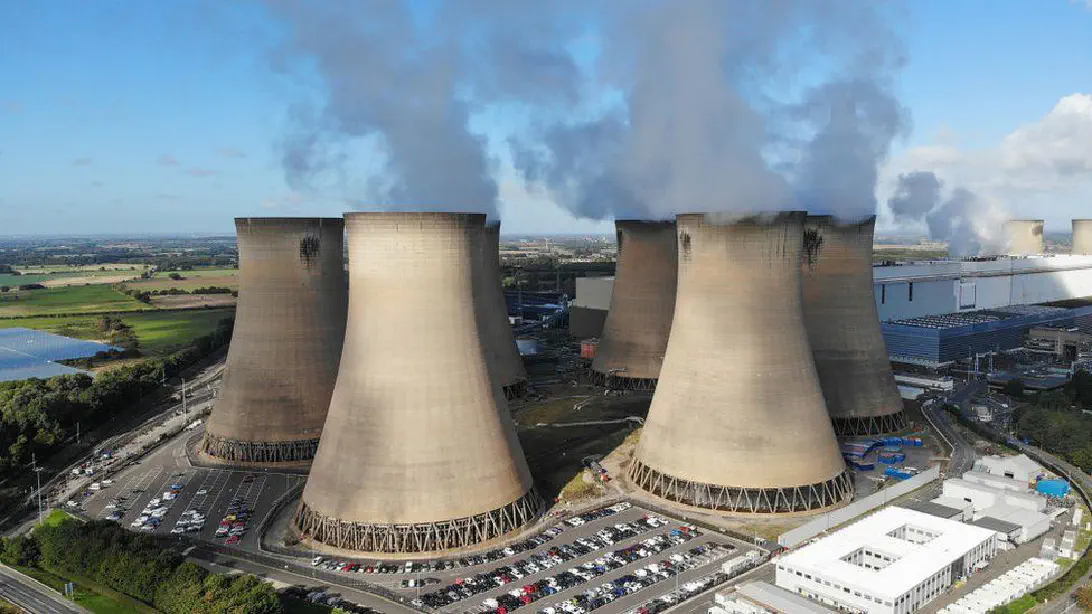 BREAKING NEWS: The UK's National Contact Point for the OECD confirmed on 27 July 2022 that there is a case to answer in our greenwashing complaint against Drax.
This landmark complaint, filed with co-complaints Partnership for Policy Integrity, RSPB, Save Estonia's Forests, Biofuelwatch and Conservation North , sets out clear factual, scientific and legal evidence that Drax's claims that burning trees for energy is carbon neutral and positive for the environment are misleading.
Read our press release below for more information about this latest update. Why not also take a look at our blog post on the complaint which looks at the key misleading statements made by Drax?
PRESS RELEASE
27 July 2022
UK'S LARGEST CARBON EMITTER FACES CHALLENGE ON BIOMASS CLAIMS
A landmark complaint alleging that UK wood-burning giant Drax misleads consumers about its climate impacts will proceed to the next stage of consideration, according to a decision published today by the UK's National Contact Point (UK NCP) for the Organisation for Economic Co-operation and Development (the OECD).
The complaint alleges that Drax's claims to generate "carbon neutral" electricity by burning trees and other forest wood violates OECD Guidelines for Multinational Enterprises on responsible business conduct.
The complaint was filed by The Lifescape Project and The Partnership for Policy Integrity, acting collectively as the Forest Litigation Collaborative and is supported by NGOs The Royal Society for Protection of Birds (RSPB, UK) Conservation North (Canada), Biofuelwatch (UK) and Save Estonia's Forests (Estonia). Law firm Mishcon de Reya LLP are the legal advisors to The Lifescape Project and The Partnership for Policy Integrity.
Each year Drax's power plant in North Yorkshire burns millions of tonnes of imported wood pellets that are predominantly imported from the United States, Canada, and EU countries including Latvia and Estonia. Burning wood pellets emits more carbon pollution emissions than burning coal, per unit of energy, and forest logging to manufacture wood pellets is increasingly responsible for forest clearing in North America and the EU. The complaint argues that while Drax portrays itself as generating carbon neutral or even carbon negative electricity in the future, its activities are actually highly damaging to the climate and forests.
The NGOs are encouraged by the UK NCP's decision that the complaint has merit.
Elsie Blackshaw-Crosby, Managing Lawyer at The Lifescape Project, said:
Drax continues to mislead the public and investors, pocketing billions in publicly funded renewable energy subsidies while claiming to positively impact the environment. The UK NCP's acknowledgement that our complaint warrants further investigation is a step in the right direction. We hope that this decision will lead to the withdrawal of misleading statements and a broader awareness amongst policy makers that burning wood, while claiming environmental credit, is simply wrong.
The UK NCP will now invite Drax to mediate with the complainant NGOs who are asking Drax to revoke its misleading statements, among other demands. If mediation is unsuccessful, the UK NCP will issue its own assessment as to whether or not Drax's claims breach the OECD Guidelines for Multinational Enterprises.
Mary Booth, Director and lead scientist at the Partnership for Policy Integrity, said:
Drax earned £982.5 million in ratepayer-funded renewable energy subsidies in 2021, over £2.68 million every day. It's good to see that the UK NCP will scrutinise the gap between Drax's claims about biomass climate benefits and the reality that logging and burning forests increases carbon pollution.
This success comes within weeks of the Environmental Audit Committee's letter to the Secretary of State for Business, Energy and Industry Strategy outlining the Committee's concerns around the sustainability and carbon and biodiversity impacts of Drax's biomass energy and at a key point in the UK government's development of its biomass strategy which is expected to be published later this year.
Alexander Rhodes, Partner, Mishcon de Reya and Head of Mishcon Purpose, said:
The UK NCP's Initial Assessment is an extremely promising development at a critical moment. It positions Drax under greater scrutiny, promoting a greater degree of transparency surrounding the actual carbon cost of emissions from forest biomass fuel and strengthening the basis of mutual confidence between energy providers and the communities in which they operate.
ENDS
Notes to the Editor
The OECD
The Organisation for Economic Co-operation and Development (OECD) is an international organisation that works to "build better policies for better lives." They establish 'evidence-based international standards' for responsible business conduct and find solutions to ESG challenges.
The Complainants
Lifescape is a rewilding charity which aims to create, protect and restore wild places to ensure a sustainable future for life on Earth, while The Partnership for Policy Integrity (PFPI) uses analysis, litigation, and strategic communications to promote policies that protect climate, ecosystems, and people. The two organisations comprise the Forest Litigation Collaborative, which pursues strategic litigation to promote the protection and restoration of forest ecosystems and their associated carbon sinks, with particular emphasis on countering the use of forest biomass for renewable energy.
They are joined by the RSPB, Canadian nature advocacy group Conservation North, UK NGO Biofuelwatch and NGO Save Estonia's Forests. The RSPB uses expertise in birds and nature to provide evidence-based solutions to the nature and climate emergency; Conservation North is dedicated to combating declining wildlife caused mainly by habitat loss and degradation; Biofuelwatch focuses on the UK and EU biomass industry; and Save Estonia's Forests fights for forest policies that take into account the ecological, cultural, economic and social value of Estonian forests.
Drax
Drax Group describes itself as "a UK-based renewable energy company engaged in renewable power generation, the production of sustainable biomass and the sale of renewable electricity to businesses". Drax owns a power station in Selby, North Yorkshire which since 2012 has converted from burning coal to burning wood pellets in order to produce electricity. The Drax Group also includes wood pellet production and supply businesses.
You Might Also Like